Review:
Name: Diamond Millionaire
Odds: 1 in 3.39
Ease of use: Low*.
*Players should read instructions before use. It's easy to miss out on a win; you have to check and re-check you haven't missed a matching number.
This may also be a benefit; this card may have fewer players, leaving more unclaimed prizes for those who purchase it.
READ an overview of UK scratchcards
Front: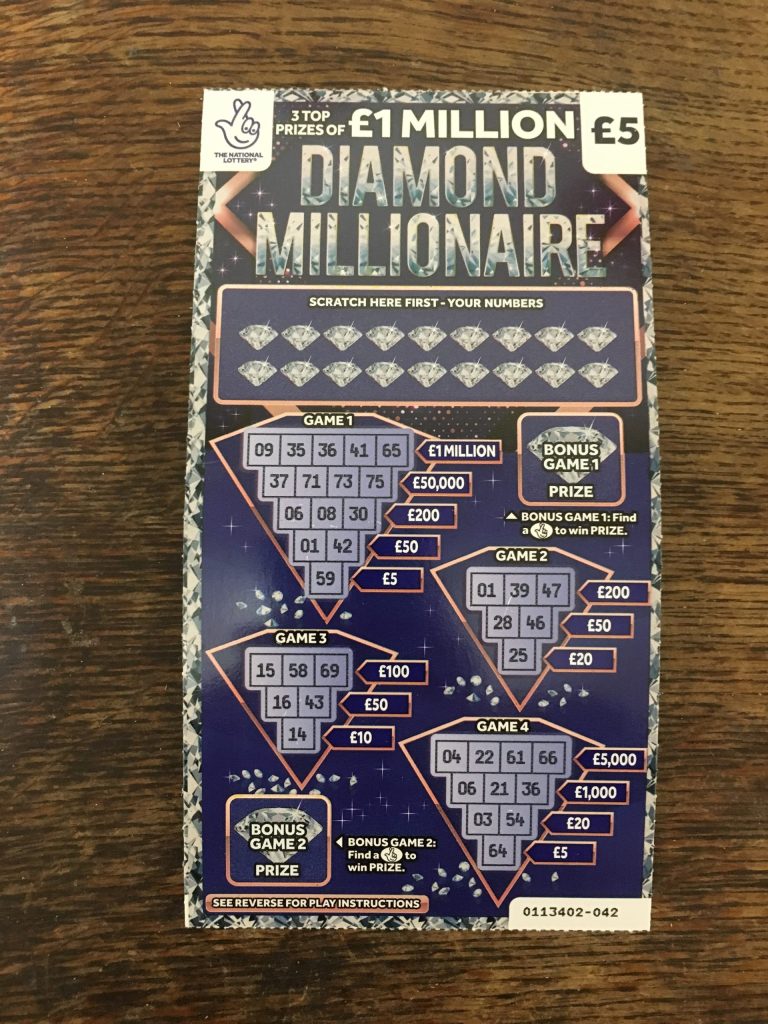 Back:
Scratched: